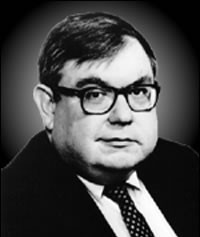 Samuel T. Francis
Championing
Western Civilization
and the great legacies of
Sam Francis and Joe Sobran
and their allies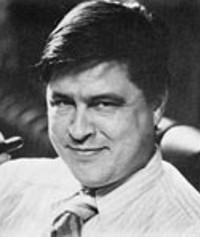 Joseph Sobran
Sam Francis

1947-2005
VISIT THE SAM FRANCIS ARCHIVE!
500+ columns with a searchable feature, courtesy of Ron Unz
FGF Archives of Samuel Francis Classics:
• February 20, 2023 –What If Thurmond (Or Goldwater) Had Been Elected?
• September 11, 2018 –Bill Clinton blamed U.S. mistreatment of Indians and slavery for 9/11 Attack
• April 26, 2017 –Guilt Trip Over the Crusades
• February 20, 2015 –So What If Thurmond (Or Goldwater) Had Been Elected?
• December 31, 2014 – Narrow-Minded Left Claims Monopoly On Moral Legitimacy
• December 23, 2014 – Christmas and the National Question
• June 4, 2010 – Media Elite versus Christian Heritage
• October 9, 2008 – A Child's Garden of Lawsuits
• September 11, 2008 – Littleton Killings Unleashed Foes of Religion
• August 28, 2008 – Language Anarchy Fractures National Bonds
• July 17, 2008 – Guilt Trip Over Crusades
• June 6, 2008 – Forget Hispanics. Whites are Key to Electoral Victory
• May 13, 2008 – Where the New Right Is — and Isn't
• May 7, 2008 – Neo-Conservatives Reject Moral Issues in Elections
• April 23, 2008 – The 2004 Presidental Campaign
• April 9, 2008 – Are Terrorists Are Crossing Our Borders?
• March 28, 2008 – A Paleo-Conservative Renaissance in GOP Future?
• January 4, 2008 – When Speaking English Doesn't Make Sense
• December 7, 2007 – What Wallowing in White Guilt Is Good For
• October 18, 2007 – How Far Does the Israeli Spy Case Go?
Samuel Francis Classics
Samuel Todd Francis, born in Chattanooga, Tennessee, on April 29, 1947, received a Ph.D. in modern history from the University of North Carolina at Chapel Hill. After a stint as a policy analyst specializing in foreign affairs and internal security issues at the Heritage Foundation, he was legislative assistant for National Security Affairs to Senator John East (R-N.C.)
Francis served as deputy editorial page editor of the Washington Times from 1987 to 1991, and was a Times columnist until 1995. He received the Distinguished Writing Award for Editorial Writing from the American Society of Newspaper Editors in 1989 and again in 1990. Mary Lou Forbes, Washington Times commentary editor, remembers him "as a scholarly, challenging, and sometimes pungent writer who distinguished his craft with a remarkable appreciation of history and literature.... His witty and sage observations of the passing scene brightened the atmosphere where he labored."
Francis became a nationally syndicated columnist in 1995 and wrote articles and reviews for a wide variety of publications, including the New York Times, USA Today, National Review, The New American, American Renaissance, and the London Spectator. He was editor of Citizens Informer (the national publication of the Council of Conservative Citizens), associate editor of The Occidental Quarterly, and a contributing editor to Chronicles magazine; he also served as a member of the editorial advisory board of Modern Age. His books include Power and History: The Political Thought of James Burnham (1983) and Beautiful Losers: Essays on the Failure of American Conservatism (1996).
While the Southern Poverty Law Center sneered, "Sam Francis has been referred to as the 'philosopher king' of the radical right — a title that seems well justified by his influence over the general direction of right-wing extremism," those who knew him best remember him as an impressive intellectual, an incisive commentator, and an imaginative political strategist. The Washington Post noted that Francis was "an outspoken voice of American conservatism," and that "he wasn't just conservative, but proudly 'paleo-conservative' — certainly not neo-conservative."
When Sam Francis unexpectedly passed away on February 15, 2005, Congressman John Duncan (R-Tenn.), in his eulogy on the floor of the House stated, "I admired his courage. He was politically incorrect on almost everything, which made him right on most things." Thomas Fleming, editor of Chronicles magazine, remarked, "In so many ways he was the opposite of most conservatives. He rarely talked a good game, but he always played one." Vladimir Palko, Minister of the Interior of the Slovak Republic, said Sam Francis's "views and comments on conservatism, religion, and current culture-war issues were both valuable and impressive, and one could get to know his character through them." Veteran political activist and organizer Howard Phillips commented, "What a genius, yet so unappreciated!" British publisher Derek Turner observed, "Even from a trans-Atlantic perspective, I can see that his death has deprived the American Right (and, for that matter, the Western world) of one of its most distinctive and eloquent voices."
SHOTS FIRED is a testament to the values and vision of Sam Francis: Fama semper vivat!

---
The Estate of Samuel Francis has given the copyrights for all of Mr. Francis's articles and columns to the Fitzgerald Griffin Foundation.
All columns are copyrighted, but may be published in print or Internet media if the copyright notice, including the author's name and a link to www.fgfBooks.com, is printed along with the column. If possible, please notify the Fitzgerald Griffin Foundation when you have used one of the columns, and send a link if available.

Tributes to Sam Francis, by Fran Griffin, president of the Fitzgerald Griffin Foundation,
and other writers and readers
BOOKS BY SAM FRANCIS
Leviathan and Its Enemies
Shots Fired: Sam Francis on America's Culture War
Race and the American Prospect, Sam Francis, ed.
Revolution from the Middle
American Extinguished: Mass Immigration and the Disintegration of American Culture
Beautiful Losers: Essays on the Failure of American Conservatism
James Burnham: Thinkers of Our Time (updates Francis's Power and History: The Political Thought of James Burnham)

"A Giant Beset by Pygmies": Tom Piatak's commentary in Chronicles: A Magazine of American Culture on Michael Rose's article on Sam Francis in First Things. December 2019.