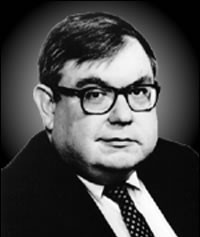 Samuel T. Francis
Championing
Western Civilization
and the great legacies of
Sam Francis and Joe Sobran
and their allies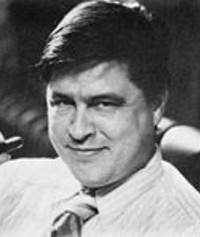 Joseph Sobran
Bartholomew de la Torre, O.P.
Bartholomew Ruben de la Torre was born in 1940 in Los Angeles of Mexican immigrant parents. After seven years in Los Angeles seminaries, he entered the Order of Preachers, known also as the Dominicans since founded in 1216 A.D. by St. Dominic. Once in the Order, Father earned his Bachelor's Degree, majoring in Thomistic Philosophy, followed by a Master of Arts in both Thomistic Philosophy and Thomistic Theology, and a Masters of Divinity in Thomistic Theology, all from the only institutional presence in Berkeley's Graduate Theological Union that is Thomistic (dedicated to Thomas Aquinas): the Dominican School of Philosophy and Theology.
Ordained a priest in 1967, Fr. de la Torre (called "Fr. Bart" by his friends and colleagues) then spent a year as a hospital chaplain in Houston, Texas, earning a diploma in Clinical Pastoral Education. Thereafter he received his Licentiate in Medieval Studies from the Pontifical Institute of Medieval Studies in Toronto, Canada. This was followed by a Ph.D. in Medieval Studies from the University of Toronto, focusing on the history of medieval theology and philosophy, and on Latin paleography, which encompasses the disciplines of reading ancient Latin shorthand and of editing medieval manuscripts.
Fr. Bart then took a year's break from academia to serve as associate pastor in Benicia, California. As a member of the Leonine Commission, he next worked for a year in Rome including at the Vatican Library, and then seven years at Catholic University of America in Washington, D.C., preparing medieval manuscripts of St. Thomas Aquinas for publication. While in D.C. and later in California and Oregon, Father conducted adult seminars on Aquinas's Summa contra Gentiles.
Bartholomew Ruben de la Torre, O.P. is the author of an English and Latin edition of the book Thomas Buckingham and the Contingency of Futures: The Possibility of Human Freedom: A Study and Edition of Thomas Buckingham, "De Contingentia Futurorum Et Arbitrii Libertate": Question 1 of Ostensio Meriti Liberae Actionis (hardcover, 229 pages, Publications in Medieval Studies, 25: University of Notre Dame Press, 1987). A review can be read here.
During the course of 55 happy years as a priest, Fr. Bart also has served as associate pastor in Toronto and Scarborough, Canada; Los Angeles, California; and Portland, Oregon, teaching elementary, high school, and CCD religion. In addition, he was chaplain at Thomas Aquinas College in the mountains above Santa Paula, just east of Ventura, California. In 2005, Father returned to his parents' Mexican roots when assigned by his Provincial to be a missionary at the Western Province's mission of Santa Maria de Guadalupe Parish in Mexicali, Mexico.
Rev. Bartholomew de la Torre, O.P. is an active member of the Board of Directors of the Fitzgerald Griffin Foundation, and is involved in many of the foundation's publishing projects.
---