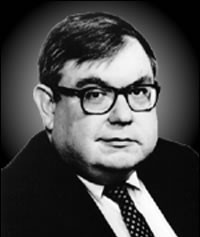 Samuel T. Francis
Championing
Western Civilization
and the great legacies of
Sam Francis and Joe Sobran
and their allies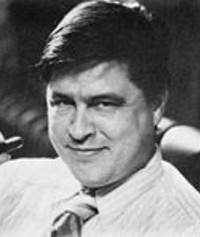 Joseph Sobran
Fitzgerald Griffin Foundation
The Fitzgerald Griffin Foundation was founded in 2003 to promote and preserve the glorious traditions and culture of Western civilization and Christianity. We do this through publishing projects — including books and columns at fgfBooks.com — lectures, and conferences.

In the columns posted at our website and at our events, we discuss a variety of issues such as religious liberty, American culture and society, war and peace, immigration, the sanctity of marriage between one man and one woman, modern American history, morality in politics, church history, Charity Under Fire (listen to Christopher Manion's lecture on this topic), pre-born citizens' rights — to name just a few. Subscribers and donors to the foundation receive regular emails with opinion columns and alerts about our upcoming activities.

A major part of our mission is to recover and preserve the writings of great authors. In 2016 FGF Books published the second edition of Hustler: The Clinton Legacy by Joseph Sobran. This timely book is a series of 82 essays written by Mr. Sobran during the Clinton Presidency. We facilitated the printing of Leviathan and Its Enemies by Sam Francis.
In 2015, FGF Books published Subtracting Christianity: Essays on American Culture and Society with 117 classic essays by Joe Sobran. In 2012, FGF Books published Joseph Sobran: The National Review Years - a collection of outstanding Sobran columns from National Review magazine. In 2007, we released the classic book, Shots Fired: Sam Francis On America's Culture War, a collection of the tremendous writer Samuel Francis.
Our work is made possible by individual donors. We do not receive or accept government funding. We appreciate your support, purchases of our books, your spreading the word about us to your friends and colleagues, and your prayers.
Fran Griffin, Founder & President
Fitzgerald Griffin Foundation

Board of Directors
Nona Aguilar, New York City
Jean-Francois Orsini, Washington, D.C.
Charles G. Mills, Front Royal, Virginia
Bartholomew de la Torre, O.P., Mexicali, Mexico
Frank Creel, R.I.P., founding member
For more information contact the:

Fitzgerald Griffin Foundation
344 Maple Avenue West, #281
Vienna, VA 22180

toll-free at 1-877-726-0058