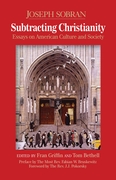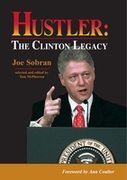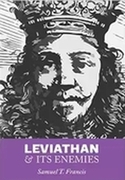 Dear Loyal Supporters of FGF Books,

With the support of generous donors, FGF Books has published two stellar collections of Joe Sobran's work over this past year: Subtracting Christianity: Essays on American Culture and Society and the second edition of Hustler: The Clinton Legacy Both books exhibit the tremendous talent and unique and valuable insights of Joe Sobran.
In addition, FGF Books facilitated with the publication of a new Samuel Francis book, Leviathan and Its Enemies: Mass Organization and Managerial Power in Twentieth-Century America.
I was pleased to contribute the Foreword to Leviathan. This 794-page book is an unpublished manuscript by Sam which details his political philosophy.
With the new interest in these issues, we want to increase the awareness of both the Sobran and Samuel Francis's legacies. FGF Books is proud to hold the copyrights to the great works of these two men.
The writings and speeches of both Sam Francis and Joe Sobran were discussed during the campaign season by Rush Limbaugh, and in social media and on other media outlets. Also, thanks to the generosity of our supporters, FGF placed radio ads for Hustler in four cities in three key "swing states."
In October 2016, we held a news conference at the National Press Club in Washington, D.C. to promote the second edition of Sobran's Hustler: The Clinton Legacy and Joe Sobran's legacy. (View the press conference at YouTube.)
Our goal is to continue to promulgate the writings of these great men and other great writers who do not hesitate to say things plainly and truthfully about the times we live in. We need your help to do this. Please consider a generous tax-deductible donation so that we can continue our work.
---
FGF Books FRIEND
Give a tax-deductible gift of any amount to support the work of the Fitzgerald Griffin Foundation.
---


Fran Griffin
founder and president
Fitzgerald Griffin Foundation
P.S. Please make your donation at the link above, or by call me at 877-726-0058. Of course checks are always welcome. Mail your tax-deductible donation to FGF, 344 Maple Ave., West, #281, Vienna, VA 22180
---
Fitzgerald Griffin Foundation
FGF
344 Maple Ave., West, #281
Vienna, VA 22180

Toll Free: 1.877.726.0058