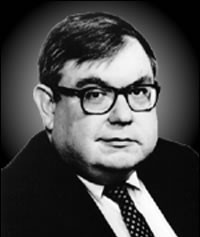 Samuel T. Francis
Championing
Western Civilization
and the great legacies of
Sam Francis and Joe Sobran
and their allies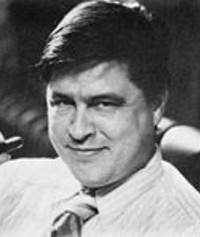 Joseph Sobran
Dick Black
---
Archives of
The Intrepid Warrior:
• December 10, 2014 – War against Syria Is Immoral and Unlawful
DICK BLACK

The Intrepid Warrior
Dick Black served as State Senator from Virginia's 13th District from 2012 until retiring in 2020. His district included parts of Loudoun and Prince William Counties. He previously served in the Virginia House of Delegates from 1998 to 2006.
Black's 1998 special election to the House of Delegates flipped control from Democrat to Republican for the first time since post-Civil War Reconstruction. He then flipped control of the Senate from Democrat to Republican when he was elected in 2012. Both bodies remained in Republican hands until after Black's retirement in 2020, when both houses of the Virginia legislature reverted to Democratic control.
He has received the Samuel Adams Award for Leadership in Government; the Brent Society Distinguished Service Award for defending life, marriage and family values; the Project Michael Award for protecting unborn children; and the Lamplighter Award for defending human life.
National Right to Work selected Delegate Black as Virginia's top legislator for 2003, an honor usually reserved for U.S. Senators and Representatives. In 2006, he received 100% ratings from the National Federation of Independent Businesses, the Fairfax County Taxpayers Alliance, and the Family Foundation. Both the Family Foundation and the Virginia Association of Chiropractors named Delegate Black Northern Virginia Legislator of the Year. He earned an A+ rating from the NRA.
His military awards include the Purple Heart Medal, three Legions of Merit, the Navy Commendation Medal with "V" for valor, thirteen Air Medals, two Presidential Unit Citations, the Army General Staff Badge, and Naval Aviators' Wings of Gold.
Dick Black is a graduate of the U.S. Army War College and the Command and General Staff College. When he was 19 years old, he enlisted in the Marines. By the time he was 21, he had become a second lieutenant and was among the Marines' youngest aircraft carrier-qualified pilots. He flew 269 combat helicopter missions in Vietnam. Ground fire struck his aircraft on four different occasions.
Lt. Black also engaged in bitter ground combat with the 1st Marine Regiment. His radiomen were killed and he was wounded during an attack against enemy positions across the Hoi An River. Black served in small-unit actions where two fellow Marines — PFC Gary Martini and SSgt. Jimmie Howard — won the Medal of Honor. While in office, he was the only member of the Senate who held the Purple Heart Medal for wounds received in battle.
After the war, he served as a flight instructor and later attended engineer school. Black graduated second from engineer officers' class and was made a Company Commander. He deployed his 240-man unit to Vieques Island, Puerto Rico. There, Captain Black's Marines rebuilt the island runway. They operated a large rock quarry — drilling, blasting, crushing and trucking aggregate used to pave the airstrip. By then, Captain Black was 25 years old.
Col. Black left the Marines to attend the University of Florida. There, he was twice elected to the Student Senate. He graduated with honors from the School of Business in 1973 and earned a law degree in 1976. He practiced law in Fort Walton Beach, Florida, before accepting a commission as a Major in the U.S. Army Judge Advocate General's Corps (JAG).
Dick Black headed the Army's Criminal Law Division at the Pentagon. In 1994, Col. Black retired from military service to become a partner in the law firm of Taylor, Horbaly, and Black. In addition to operating a successful law practice, Dick Black was a frequent media guest who appeared over 30 times on CNN and other national networks discussing foreign and military affairs.
Dick Black married Barbara Jean Hale 51 years ago. The couple has three children and 16 grandchildren.
The Intrepid Warrior is copyright @ 2022 by the Fitzgerald Griffin Foundation, www.fgfBooks.com. All rights reserved.