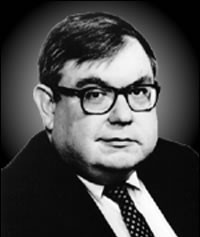 Samuel T. Francis
Championing
Western Civilization
and the great legacies of
Sam Francis and Joe Sobran
and their allies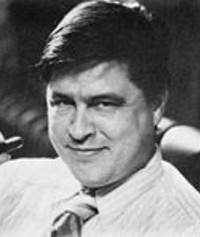 Joseph Sobran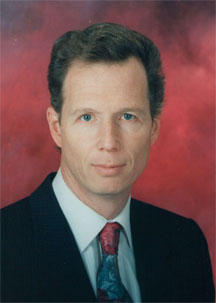 Robert L. Hale
Links to some of Robert L.Hale articles:

News Blaze
A Voice from Fly-Over Country
Robert L. Hale is an attorney, an entrepreneur, a builder/developer, and the director of a public interest law firm.
Since 1976, he has been a successful builder and developer, operating single and multifamily housing in addition to actively building and operating retirement and assisted living facilities in the upper Midwest. He is president of Spectrum Care, LLC; Vision Management Services; and Oak Tree Decorating Center.

He served as vice president of the Master Builders Association of King and Snohomish Counties (the local affiliate of the National Association of Homebuilders) and on the board of the Seattle-King County Apartment Association.
He is founder and president of the Northwest Legal Foundation, a nonprofit public interest law firm. For more than three decades, he has been involved in drafting proposed laws and counseling elected officials in ways to remove burdensome and unnecessary rules and regulations.
He served on the board of directors of both the Western Center for Law and Religious Freedom and the Ward County (ND) Farm Bureau, and he is a member of the Heritage Foundation National Legal Strategies Forum.
Mr. Hale has a B.A. in Business Administration and a minor in Sociology from the University of Washington (Seattle) and a J.D. from Gonzaga University Law School in Spokane, Washington. He resides in Minot, North Dakota, and maintains homes in Seattle, Washington, and Maui, Hawaii.
All columns are copyrighted, but may be published in print or Internet media if the copyright notice, including the author's name and a link to www.fgfBooks.com, is printed along with the column. If possible, please notify the Fitzgerald Griffin Foundation when you have used one of the columns, and send a link if available.
---
Archives: A Voice from Fly-Over Country:
• December 30, 2009 – Wag the Dog
• December 22, 2009 – Global Warming – The Real Agenda
• December 2, 2009 – Putting America's Small Businesses in Intensive Care
• December 1, 2009 – What's Our Real Federal Income Tax Rate?
• November 25, 2009 – Leaving Soldiers in Harm's Way
• November 17, 2009 – Representative Government?
• November 9, 2009 – America's Health Care "Holocaust"
• October 20, 2009 – Government: You Can't Vote with your Pocketbooks!
• October 13, 2009 – Is It Time for Taxpayers to Bailout?
• October 6, 2009 – 100% Solution for a 15% Problem
• September 29, 2009 – Global Warming: The New Word for Mandates and Population Control
• September 22, 2009 – Tempest in a Teapot: A Lost Opportunity
• August 19, 2009 – Representative Democracy? Something We Don't Have!
• August 6, 2009 – Where Did Women's Self-Respect Go?
• July 23, 2009 – Putting the Cart Before the Roads
• May 19, 2009 – Those Who Don't Learn From History . . .
• May 13, 2009 – While We Still Have a Democracy, Let's Use It
• April 7, 2009 – Outraged?
• March 30, 2009 – North Dakota Catholic Bishops Opt to Preserve Roe v. Wade
• March 11, 2009 – Abortion Rights: Back to the States?
• February 27, 2009 – "… Because Nobody Messes with Joe"
• February 26, 2009 – Certificate of Need: An Opportunity for Greed
• February 12, 2009 – The 12-Step Cure: Can We Take It?
• January 28, 2009 – From Freeman to Taxpayer to Slave in 60 Years
• December 30, 2008 – Cow Tax Could Destroy Livestock Industry:
EPA Says Cattle Pollute Air
• December 12, 2008 – Is Anything Really "Too Big" to Fail?